Biography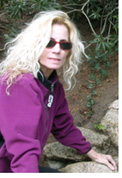 Carole Jacobs is an award-winning adventure travel writer, editor and author, and a pioneer in the field of women's active travel. A senior editor and travel editor at Shape magazine for 20 years, she founded Shape's adventure travel section in 1990, and was also the adventure travel editor for Living Fit, Shape's sister magazine.
Carole is currently a staff editor and writer with Travelgirl magazine, specializing in active and adventure travel. She is also the travel editor for M.D. Publishing, which publishes health/fitness magazines, and a contributing writer for Vacations Publications, Inc.
Carole's freelance articles on women's travel, health and fitness have appeared in more than 150 publications, including McCall's, Reader's Digest, Destinations, Conde Nast Bride's, Newsday, Bicycling, Sunset, Los Angeles Magazine, etc. Her travel features for United Press Syndicate have run in more than 100 newspapers, including the New York Post, Boston Globe, Denver Post, Chicago Tribune, etc.
Carole has authored/coauthored several books on travel and women's health/fitness, including The Most Scenic Drives in North America (Reader's Digest Books) and Fat-free and Fit (Putnam). Her articles have also been reprinted in many travel anthologies.
A longtime member of the American Society of Journalists and Authors, the Society of American Travel Writers, North American Travel Journalists Association, and North American Ski & Snow Journalists, Carole has been a guest speaker on several national television and radio programs to discuss women's adventure and active travel.
A native of Philadelphia, Carole now lives in California's Southern Sierra with her husband, Thomas.
Contact: